Rink reopening, Tier 2 and new time

On the 2nd December 2020 Oxford entered tier 2 restrictions. These are more restrictive than the previous tiered restrictions we had until the 2nd November so do please get familiar with them. The main difference with regard to OXIST is that those living in a tier 3 area should not travel outside their area to attend the club, so attendance is only available to those in tiers 1 and 2. Due to the need to limit numbers attendance is only for pre booked members who should have received an email with details of how to book.

OXIST now has a new time of 4.30pm to 6pm on Sundays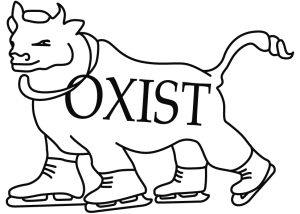 OXIST Membership
The OXIST club offers family skating between 4.30-6pm every Sunday, with ten minutes of ice dance at 5.15pm. There is usually someone to follow for those who would like to learn the dances. The club is open to beginners and champions alike, aged from 2 to 90!
We regret that at present OXIST session are for members only and must be prebooked. Email hilla@oxist.co.uk.
Guest fees, per week
Adult: £8
Junior (under 18): £6
Full-time student (with ID): £6
Family: £20
Skate hire is available from the rink for an additional fee.
Annual Membership
For details and membership forms please ask at the OXIST desk on Sunday or email contact@oxist.co.uk.
1st October 2019 to 30th September 2020 membership fees
OXIST
Annual payment
4 instalments
10 monthly payments
Adult
&pound240.00
&pound65.00
&pound27.00
Junior/Student
&pound170.00
&pound47.50
&pound20.00
Junior with sibling discount
&pound153.00
&pound42.75
&pound18.00
Family
&pound540.00
&pound145.00
&pound60.00
Parent (non-skating)
&pound1.00
-
-
Fees are reduced pro rata for anyone joining in part way through the year.
Membership benefits:

eligibility for private lessons on the club session (by individual arrangement with a coach)
10% discount at The Terrace (Oxford Ice Rink's cafe)

10% discount at Ice Therapy (sport massage and soft tissue therapy based at the ice rink)

eligibility to participate in club competitions
For up to the minute information on the club,
join our Facebook page.